« Profanities vs. Bots | Main | Victory in spite of all terror »
August 28, 2006
Joys of Handhelds, Past and Present
Yah so I haven't been blogging for almost two months. Sue me.
What compelled me to blog? My uncle's return, which means that the PSP I bought in Hong Kong but didn't bring back was finally back in my hands (it didn't accompany me for customs reasons; I was way over the duty-free limit already). Being in Hong Kong meant that I can buy the system for cheaper than here. It also meant that I can buy the not-available-in-North-America white version.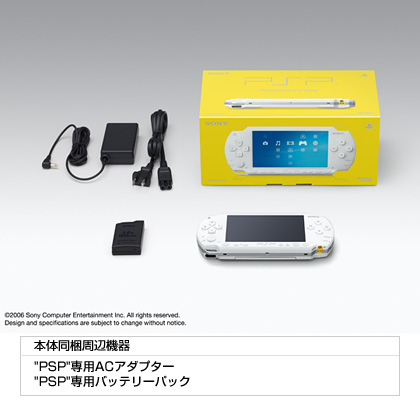 You need a paper towel to catch all that drool?
So far, the only thing I've been doing is getting my ass handed to me in Virtua Tennis (I am getting better at it, though). But it put me in the mood to look up some history of handheld gaming, and I came across the following picture. Seriously, I couldn't stop laughing when I saw this.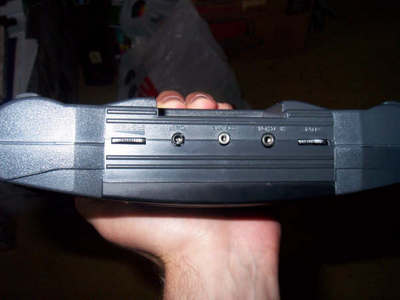 This is an Atari Lynx, the first handheld video game system with a colour screen. Apparently, it also works well to substitute as a dumbbell. From the looks of it, it looks about two inches thick, which would be more than twice the thickness of my PSP. For that kind of thickness, I'd rather get a book.
I'm glad that I wasn't big on video games back then, or who knows what kind of godawful relics I would have now. But then again, it's not like manufacturers stopped making handheld gaming monstrosities
Posted by Kelvin at August 28, 2006 1:15 AM
Trackback Pings
TrackBack URL for this entry:
http://www.kelvin-chan.net/mt/mt-tb.cgi/229
Comments
Post a comment
Thanks for signing in, . Now you can comment. (sign out)
(If you haven't left a comment here before, you may need to be approved by the site owner before your comment will appear. Until then, it won't appear on the entry. Thanks for waiting.)